Sponsors & Partners

PlanGrid, recently acquired by Autodesk, is construction productivity software used on more than 1.5 Million projects around the world. It allows teams to collaborate effectively with access to an intelligent record set on any device, streamlining construction, turnover and operations.
PlanGrid is the first construction productivity software that allows contractors and owners in commercial, heavy civil and other industries to collaborate easily from their mobile devices and desktop, managing drawings, specs, photos, RFIs, field reports and defect lists.
For more information and a free trial, visit: www.plangrid.com or email apac@plangrid.com
---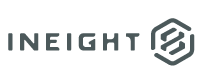 InEight combines proven technology with a unified vision, delivering actionable insights and project certainty to more than 300,000 active users in more than 750 companies. Built on a history of construction and engineering excellence, InEight solutions help companies visualise, estimate, manage, control and connect all aspects of capital and maintenance projects. Based in Scottsdale, Arizona, U.S., InEight, an ISO 27001-registered company, is a subsidiary of Kiewit Corporation.
For more information, please visit www.ineight.com
---


Brooks Hire is one of the largest privately owned construction and mining machinery hire companies in Australia. We have remained proudly family owned and operated since 1979.
We have over 2000 pieces of machinery available for hire including; backhoes, breakers, dozers, dump trucks, excavators, forklifts, graders, loaders, rollers, service trucks, skid-steers, side tippers, telehandlers, tip trucks, tool carriers, water trucks and more.
Our range of machinery is available for hire Australia wide from 14 branches.
For more information, please visit www.brookshire.com.au
---

Roads & Infrastructure Australia is a leading print and online resource for the roads, infrastructure and civil engineering professions in local and state government sectors, as well as consultants and contractors within the private sector. Roads & Infrastructure Australia is dedicated to keeping industry up to date with the latest developments in Australia's booming infrastructure sector.
For more information, please visit www.roadsonline.com.au
---


Trenchless Australasia is the official publication of the Australasian Society for Trenchless Technology (ASTT). Published quarterly, the magazine includes a range of features, project stories and other industry news. The Trenchless Australasia brand includes a suite of products, from print, to online, to events, to customised marketing, providing unparalleled access to the Australasian and international Trenchless Technology industry.

For more information, please visit www.trenchless-australasia.com

---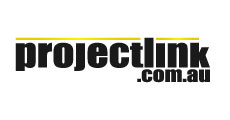 ProjectLink is one of Australia's biggest online directories for the building, road, landscaping, mining, port and railway sectors. ProjectLink offers a wide variety of building products and equipment and connects you to suppliers relevant to your industry.

At ProjectLink you are able to source projects based on project types. These include Buildings, Roads, Parks, Railways, Ports, Mining.

"Can't find the product? ProjectLink will source it for you".
For more details, please visit www.projectlink.com.au