Sponsors & Partners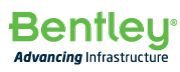 Bentley Systems is the leading global provider of software solutions to engineers, architects, geospatial professionals, constructors, and owner-operators for the design, construction, and operations of infrastructure. Bentley's MicroStation-based engineering and BIM applications, and its digital twin cloud services, advance the project delivery (ProjectWise) and the asset performance (AssetWise) of transportation and other public works, utilities, industrial and resources plants, and commercial and institutional facilities.
For more information, please visit www.bentley.com/en
---

PlanGrid, recently acquired by Autodesk, is construction productivity software used on more than 1.5 Million projects around the world. It allows teams to collaborate effectively with access to an intelligent record set on any device, streamlining construction, turnover and operations.
PlanGrid is the first construction productivity software that allows contractors and owners in commercial, heavy civil and other industries to collaborate easily from their mobile devices and desktop, managing drawings, specs, photos, RFIs, field reports and defect lists.
For more information and a free trial, visit: www.plangrid.com or email apac@plangrid.com
---

A2K Technologies is a company which fosters innovation through delivering software and hardware solutions, consulting, training, development and managed services. Our highly knowledgeable and industry-experienced staff from the Architecture, Engineering, Construction, Infrastructure and Manufacturing sectors enhances our customers' organisational capabilities, to deliver on project outcomes and differentiate from the competition.
For more information, please visit www.a2ktechnologies.com.au
---


Gamuda is Malaysia's leading infrastructure contractor and property developer. With in-house design and self-performing capabilities, Gamuda has become synonymous with the major infrastructure projects such as SMART Tunnel, Electrified Double Track and Metro Lines in Kuala Lumpur and Taiwan. Gamuda is a global player and is now in Australia working with strategic partners.
For more information, please visit www.gamuda.com.au
---


Plant Assessor is the world's largest plant & equipment safety & information sharing platform.
It's used by more than 1,000 organisations throughout Australia and New Zealand to help capture and share machinery information and ensure equipment is safe for use and accompanied by the right safety information.
Our industry leading, cloud-based platform contains details of over 94,000 makes and models of plant & equipment and has been trusted by the biggest names in plant & equipment to help them manage safety compliance on machinery since 2004.
For more information, please visit www.assessor.com.au
---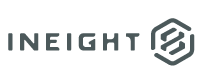 InEight combines proven technology with a unified vision, delivering actionable insights and project certainty to more than 300,000 active users in more than 750 companies. Built on a history of construction and engineering excellence, InEight solutions help companies visualise, estimate, manage, control and connect all aspects of capital and maintenance projects. Based in Scottsdale, Arizona, U.S., InEight, an ISO 27001-registered company, is a subsidiary of Kiewit Corporation.
For more information, please visit www.ineight.com
---


Brooks Hire is one of the largest privately owned construction and mining machinery hire companies in Australia. We have remained proudly family owned and operated since 1979.
We have over 2000 pieces of machinery available for hire including; backhoes, breakers, dozers, dump trucks, excavators, forklifts, graders, loaders, rollers, service trucks, skid-steers, side tippers, telehandlers, tip trucks, tool carriers, water trucks and more.
Our range of machinery is available for hire Australia wide from 14 branches.
For more information, please visit www.brookshire.com.au
---

UniPhi is a multi-award winning, SaaS, mobile and web-based, project and portfolio software. It covers the end-to-end life cycle of projects and engages with all people working within the project environment. UniPhi provides adaptive solutions to complex problems, allowing organizations to stop improvising solutions and start maximizing opportunities.
For more information, please visit www.uniphi.com.au
---


CR Kennedy is your national partner for all positioning needs from survey to machine control to building construction and everything in-between.
Wherever you are in Australia, C.R. Kennedy are with you, providing an unparalleled level of service and support from industry experts to get the job done safely and efficiently.

We sell, hire, service and support a complete range of Surveying and Construction Industry Products including Theodolites, Levels, Machine Control, Utility mapping software / hardware, Cable Locators, Ground penetrating radar, UAV / UAS and Laser measuring devices as well as all the accessories you need get the job done.

If you're in the mining, building, surveying, construction or geospatial industries, we can offer a level of service that matches the calibre of the brands we carry.

For more information, please visit www.crkennedy.com.au
---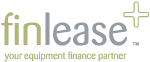 Finlease has been financing equipment in the civil works, construction and infrastructure industries for over 30 years. With more than $500 million worth of equipment funded every year we have the buying power and expertise to be your long term finance partner. Finlease, in so many ways…. better than a bank!
For more information, please visit www.finlease.com.au
---

TSS Total Surveying Solutions is a leading land surveying company dedicated to the successful delivery of a full range of surveying services.
Established in 2004, our business has grown significantly and now has a network of professionals across our offices in Sydney, Melbourne and Gosford. Our longevity is supported by a high level of loyal clients who value our attention to detail, timeliness and service-minded attitude. We utilise the latest surveying and geospatial technology solutions and equipment to ensure the most accurate results.
For more information, please visit www.totalsurveying.com.au
---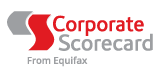 Corporate Scorecard (from Equifax). Financial viability & capacity checks for managing supplier risk.
Contractor and supplier selection is a critical part of ensuring timely delivery of quality infrastructure and services. Supplier default can lead to project delays, unforeseen costs and reputational damage. At Corporate Scorecard, we understand the importance of having confidence in your supply chain.
No matter what your procurement needs, Corporate Scorecard has the experience, capacity and capability to provide the due diligence required. Corporate Scorecard is widely recognized as the most cost effective, dependable service of its type for evaluating financial viability of companies in Australia and overseas.
For more information, please visit www.corporatescorecard.com.au
---


Cleanaway is Australia's leading total waste management, industrial, environmental and health services company. Our mission is to make a sustainable future possible, driven by the philosophy that all waste is a resource. We are committed to the safe and responsible management of waste, regulatory compliance and environmental sustainability.
For more information, please visit www.cleanaway.com.au
---


Elemental Projects is a leading boutique project management training and consulting business based in Sydney. Founded by Kestrel Stone in 2012, we pride ourselves on designing, developing and delivering outstanding learning experiences for participants, that result in measurable improvements in individual, team, and organisational performance Australia wide.
Our mission is simple: to help people develop the knowledge, skills, behaviours and mindset required to maximise the positive impact of their projects and programs.
Supporting Good Work, Done Well.
For more information, please visit www.elemental-projects.com.au
---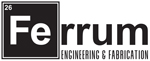 Founded in 1975 as a family-run metal fabrication solutions supplier, Ferrum have become well-versed in the civil, drainage, concrete and landscape industries. With this experience and expertise, the natural progression was to share this directly with our customers.
Having recognized a gap for quality service and Australian-made materials, we've built a network of reputable suppliers and in-house manufacturing facilities that give us a unique edge. We are your new go-to for all ready-made and bespoke civil, drainage, concrete and landscape solutions.
For more information, please visit www.ferrum.com.au
---

Roads & Infrastructure Australia is a leading print and online resource for the roads, infrastructure and civil engineering professions in local and state government sectors, as well as consultants and contractors within the private sector. Roads & Infrastructure Australia is dedicated to keeping industry up to date with the latest developments in Australia's booming infrastructure sector.
For more information, please visit www.roadsonline.com.au
---


Trenchless Australasia is the official publication of the Australasian Society for Trenchless Technology (ASTT). Published quarterly, the magazine includes a range of features, project stories and other industry news. The Trenchless Australasia brand includes a suite of products, from print, to online, to events, to customised marketing, providing unparalleled access to the Australasian and international Trenchless Technology industry.

For more information, please visit www.trenchless-australasia.com

---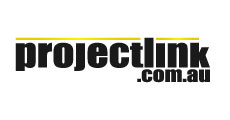 ProjectLink is one of Australia's biggest online directories for the building, road, landscaping, mining, port and railway sectors. ProjectLink offers a wide variety of building products and equipment and connects you to suppliers relevant to your industry.

At ProjectLink you are able to source projects based on project types. These include Buildings, Roads, Parks, Railways, Ports, Mining.

"Can't find the product? ProjectLink will source it for you".
For more details, please visit www.projectlink.com.au