Sponsors and Partners

We engineer, design, manufacture, install and maintain effective signage solutions for industry and infrastructure.
All our products are Australian Standard compliant and State Authority certified.
From a single supply through to a sophisticated in-line, integrated project-managed solution.
We're 100% Australian owned, we manufacture locally with an absolute commitment to innovation and quality.
Visit artcraft.au to discover more from our playbook of infrastructure signage solutions.
---
NSW Public Works are the advisory and delivery experts behind NSW's most challenging regional development projects. Working as an extension of our clients' team, we bring deep design, engineering, procurement and project management know-how to complex community problems and projects, wherever in NSW our help is needed.
For more information, please visit www.publicworks.nsw.gov.au
---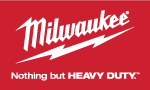 Milwaukee Tool, is a global leader in delivering innovative solutions to the professional trades that offer increased productivity and unmatched efficiency. Whether it is through our world-leading M12™, M18™, and MX FUEL™ cordless systems; the ground-breaking performance of our M12 FUEL™ and M18 FUEL™ range, Milwaukee Tool is dedicated to providing a steady stream of advanced, trade-specific products
For more information, please visit www.milwaukeetool.com.au
---

Rent Equipment with Allcott Hire, one of Australia's largest privately owned equipment hire companies.

We employ over 150 staff at 25 locations throughout NSW, QLD, ACT and Victoria. Allcott Hire Pty Ltd has been trading for over thirty (30) years.

Our range of equipment, already one of the most diverse in the industry, is constantly expanding to cater to our growing customer base in Infrastructure, construction, building maintenance, traffic management, compaction, excavation, access equipment, industrial products and our DIY customers.

So whatever your requirements, day or night, you can count on us to provide you with the quickest service and the best range of tools, plant and equipment to get the job done.

We pride ourselves on providing the very best service and value for money to all our customers, throughout New South Wales, Queensland, the ACT and Victoria, we're never too far away! View our locations today to find the Allcott Hire store closest to you.

For more information, please visit allcotthire.com.au
---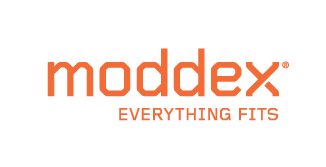 Moddex are Australasia's leading manufacturer of modular, no-weld, hot dip galvanized barrier systems. Pre-engineered for structural integrity, our proprietary systems are load tested and configured to Australian and New Zealand Standards (AS/NZS), Workplace Health and Safety guidelines (WHS/OSH), Australia's National Construction Code (NCC/BCA) and the New Zealand Building Code (NZBC).

For more information, please visit moddex.com
---
Infrastructure Products Australia, home of Aus Pits and Cubis Systems, design, manufacture and distribute superior precast concrete and plastic pits, covers and construction accessories for the communications, transport, energy and water sectors. We focus on partnerships and innovation to deliver the best solutions for our clients, on time and within budget, by adding value in service, quality, and efficiency.
For more information, please visit www.infrastructureproducts.com.au
---
CSR is the name behind Australia and New Zealand's most trusted and recognised building products for the construction of homes and commercial buildings.
AFS permanent formwork systems supply concrete structural walls for above and below-ground. Hebel manufactures and supplies high quality reinforced AAC systems.
For more information, please visit www.csr.com.au
---
Utility

Mapping

is a leading provider of intelligent subsurface spatial and digital engineering solutions. With a focus on innovation, our purpose is to enhance the performance and deliver a return on investment throughout the lifecycle of our clients' project.
For more information, please visit www.utilitymapping.com.au
---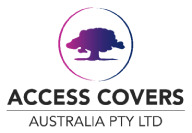 Access Covers Australia specialise in the manufacture of precast concrete pits, access covers and steel structures throughout Australia.
Our products are designed, certified and manufactured out of our Tullamarine facility, where we work with you to deliver your precast concrete & steel on time!
For more information, please visit www.accesscoversaustralia.com.au
---

TRO Pacific is your unparalleled market leader in Australia, offering unmatched data and electrical enclosure solutions to various industries since 2014.
For Project Consultants:
TRO's projects team is equipped with extensive application knowledge gained through expertise to advise on best practice requirements and specifications for a project's outcome.
For contractors:
TRO ensures integration through product selection of the most efficient and bespoke portfolio in complementary components. These products are suited for the industry's best in infrastructure, industrial electrical and ITS enclosure solutions.
TRO provides the most efficient solutions while advocating for industry best practices. As a testament to our commitment, we hold ISO 9001:2018 certification, ensuring quality assurance throughout the entire project lifecycle, from setup to delivery.
For more information, please visit tro.com.au
---


Roads & Infrastructure Australia is a leading print and online resource for the roads, infrastructure and civil engineering professions in local and state government sectors, as well as consultants and contractors within the private sector. Roads & Infrastructure Australia is dedicated to keeping industry up to date with the latest developments in Australia's booming infrastructure sector.
For more information, please visit roadsonline.com.au