Sponsors & Partners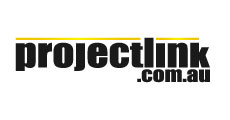 ProjectLink is one of Australia's biggest online directories for the building, road, landscaping, mining, port and railway sectors. ProjectLink offers a wide variety of building products and equipment and connects you to suppliers relevant to your industry.

At ProjectLink you are able to source projects based on project types. These include Buildings, Roads, Parks, Railways, Ports, Mining.

"Can't find the product? ProjectLink will source it for you".
For more details, please visit www.projectlink.com.au
---
PlanGrid is the leader in construction productivity software. Used on more than one million projects in 84 countries, PlanGrid's value extends over numerous phases of construction, building a massive and accurate history of every jobsite through everyday use that creates a data-rich record set at turnover that is essential to long-term operations.
PlanGrid is the first construction productivity software that allows contractors and owners in commercial, heavy civil and other industries to collaborate easily from their mobile devices and desktop, managing drawings, specs, photos, RFIs, field reports and defect lists.
For more information and a free trial, visit: www.plangrid.com or email apac@plangrid.com
---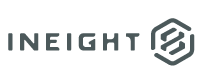 InEight's capital project software offers the most functionality with an interoperable and modular platform. Our software helps you minimises risks, with advanced project and document controls systems.

We recently expanded our offerings to include collaborative document management through the acquisition of QA Software and its flagship product, TeamBinder. Our document management solution, InEight Document Powered by TeamBinder, helps you easily manage project documentation.

Visit ineight.com for information about our project controls solutions, and teambinder.com for collaborative document management solutions.

For more information about all of InEight's capital project and portfolio solutions, please visit ineight.com. Details on our collaborative document management and controls solutions can be found at teambinder.com
---


PIP's mission is to achieve big, rapid, sustainable, continuously improving results.
Unlike many consulting firms, we don't just solve single problems or create one-time improvements – we drive permanent transformations.
Over and over again, we deliver game-changing results for our clients. We're known for the speed in which we implement and the large-scale results we achieve. In the last four years alone, our clients have achieved more than $10bn of measurable revenue and cost improvements, along with $40 billion in capital cost reductions and $1 billion in sourcing savings.
But our real measure of success is your organisation's ability to sustain and improve on those results long after we are gone.
For more information, please visit www.pipint.com or follow us on LinkedIn at www.linkedin.com/company/partnersinperformance/.
---
Nearmap brings the real world to you. Nearmap captures, manages and delivers the most frequently-updated location content in the world. Delivered within days of capture, our imagery is much higher resolution than satellite imagery and shows change over time. Nearmap helps users save time and money, reduce site visits and make better informed decisions with current, clear imagery.
For more information, please visit www.nearmap.com.au

---

Equifax Australasia Credit Ratings Pty Ltd T/as Corporate Scorecard specializes in providing Corporate Credit Ratings to assess the financial viability of companies &/or counterparties to honor specified contractual commitments. A Corporate Rating provides an Agency's opinion on the financial capacity, viability and willingness of a rated entity in meeting its ongoing financial commitments and obligations within the normal course of business. The credit rating is therefore a critical measure representing the overall risk profile of the rated entity, and reflects the expected level of distress and overall likelihood of default.

We work to assist your procurement processes with in-depth financial analysis using a wide range of financial viability reports that consider the nature of the engagement and the desired level of scrutiny required, which is typically influenced by the contract size, duration, criticality, complexity and overall risk profile.
For more information, please visit www.corporatescorecard.com.au

---


Tender Plus Skills has designed and is now offering the 10667NAT Diploma of Business Development and Tendering. This exciting new qualification is the first of its kind.
Nationally accredited by the Australian Skills Quality Authority, it provides the opportunity for new, emerging, and existing business development and tendering professionals to be qualified in this specialist discipline. Designed for those that competitively attract and win business, the Diploma reflects the end to end understanding and multi-faceted skill set required for success.
For more information, please visit www.tenderplusskills.edu.au or call 1300 025 111

---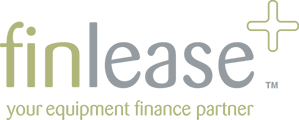 Finlease has been financing equipment in the civil works, construction and infrastructure industries for over 25 years. With more than $500 million worth of equipment funded every year we have the buying power and expertise to be your long term finance partner. Finlease: "better than a bank!"

For more information, please visit www.finlease.com.au
---

VAC Group have the technologies, products & capabilities to assess, locate and mitigate underground related risk associated with the design and construction of civil and infrastructure works. VAC Group are an Australian owned and operated national company that can provide a total solution to their customers needs, no matter how varied the scope of works. From initial consultation, to survey locating, non-destructive excavation, to reinstatement & soil transfer.
For more information, please visit www.vacgroup.com.au
---

CSR Hebel is Australia's leading supplier of steel reinforced AAC panels for internal wall systems in tall building projects. Hebel systems deliver exceptional advantages in terms of performance, quality, risk minimisation, speed, efficiency and sustainability. Skyscraper projects using Hebel include Central Park, World Tow

For more information, please visit www.hebel.com.au
---


Dincel Structural Walling - the modern construction material
Dincel Structural Walling is a lightweight stay-in-place formwork system manufactured from a durable non-toxic polymer, which when filled with ready mixed concrete, produces a load bearing, fully BCA compliant structural wall. It offers developers and builders significant cost effectiveness and major construction time savings.
Projects engineered with Dincel Structural Walling are compliant and combined with complete waterproof capability—it offers builders and developers unique modern construction solutions.

For more information, please visit www.dincel.com.au

---

Total surveying solutions is a 100% owned indigenous business that has been in operation for 14 1/2 years employees over 80 people and their families. Our motto at TSS is 'Creating great people and supporting successful clients'.
At TSS our people come first and while we're looking after our people in the best possible way they produced the best possible outcomes for our clients.
For more information, please visit www.totalsurveying.com.au
---
Australian Govlink is Australia's only digital magazine dedicated to promoting partnerships between government and the private sector. Following research conducted by BGP Publishing with Council CEOs, General Managers, Engineers and Purchasing /Procurement Officers, BGP found the digital publication enabled senior management to forward Australian Govlink to all departments. This information led to BGP moving from hardcopy to the new digital format from 2015 and provides advertisers with a wider reach across the Local Government network in Australia and the ability to embed video files within your advertisement to maximize engagement with the reader.
For more information, please visit www.australiangovlink.com.au
---


Trenchless Australasia is the official publication of the Australasian Society for Trenchless Technology (ASTT). Published quarterly, the magazine includes a range of features, project stories and other industry news. The Trenchless Australasia brand includes a suite of products, from print, to online, to events, to customised marketing, providing unparalleled access to the Australasian and international Trenchless Technology industry.

For more information, please visit www.trenchless-australasia.com

---

Infrastructure is Australia's most powerful new communication tool for the infrastructure industry. Uniting the whole supply chain, Infrastructure brings together the asset owners, statutory bodies, consulting engineers and first-tier contractors. Across its print magazine, website and online newsletter, Infrastructure covers the biggest issues in road, rail, airport, port, urban and utility.
For more information, please visit www.infrastructuremagazine.com.au
---
Build Australia promotes industry achievement, tracking major projects in prospect and in progress around the country, reporting on sustainability, safety, innovation and more across both traditional and digital media. The media suite comprising magazine, website and eNewsletter delivers an information package to the construction industry at executive management level.
For more information, please visit www.buildaustralia.com.au
---

EventsLinked is an online networking facility - specifically designed for conference and seminar attendees. It allows the attendees of an event to interact with one-another, before and after the event.
For more information, please visit www.eventslinked.com