Speakers
Terry Chapman
Program Director, WestConnex
Terry Chapman, Director New M4 Tunnels, M4-M5 Link Tunnels and the Widened M4 (opened 2017)
As project director for the New M4 and M4-M5 Link Tunnels, Terry is responsible for the delivery of three major stages of WestConnex, the largest road transport infrastructure project in Australia. This includes the New M4 Tunnels which are on track to open this year – the first new road tunnels to open in Sydney since the Lane Cove Tunnel in 2007.
Terry has had more than 36 years' experience in project and engineering management in the engineering construction sectors, including oil and gas, mining, water, power transmission, rail transport, road and rail tunnelling and communications. He has been involved in many of Australia's road and rail tunnels regarding the electrical and mechanical design and supply, installation and commissioning, primarily with Alstom Australia and UGL limited.

Projects include Sydney Harbour Tunnel, Eastern Distributor, Epping to Chatswood Rail Line, M5 Motorway, and Lane Cove Tunnel, as well as tunnels in Melbourne, Brisbane and Perth.
Terry holds a Bachelor of Electrical Engineering Degree from the University of NSW, is a member of the Institute of Engineers, and a graduate of the Australian Institute of Company Directors.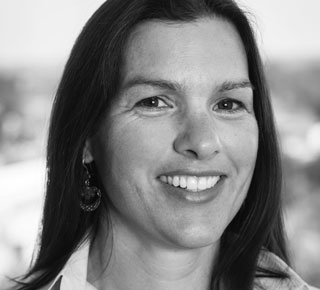 Elli Baker
Director Major Projects, Water Solutions and Market Strategy
In her current role as Director Major Projects At WaterNSW, Elli is leading a large team comprising internal resources and external consultants and contractors to both plan for and deliver in excess of $5 billion of large water infrastructure projects. Prior to taking on the Major Projects function in 2017, Elli was CFO at WaterNSW where she led significant organisational and financial reforms.
Prior to her move into the NSW water sector in early 2013, Elli spent close to 20 years in the finance industry, stockbroking for JP Morgan and Goldman Sachs, and infrastructure funds management for Allco Finance Group and Palisade Investment Partners.
Elli is currently a Non Executive Board Member of the South Eastern Sydney Local Health District which oversees the network of hospitals from Macquarie Street, the Randwick Campus of Prince of Wales and Royal Hospital for Women, St George and Sutherland hospitals. She has a Masters in Finance Degree from London Business School and was awarded the University Medal for Civil Engineering from the University of Sydney in 1993.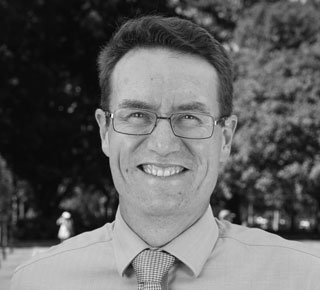 David Gainsford
Executive Director Priority Projects, Department of Planning and Environment
David has more than 25 years in Environmental Impact Assessment and project development with a bachelor's degree in Applied Science and a master's degree in Urban and Regional Planning. He joined State Government in 2002 focusing on major transport projects and has an extensive knowledge of the infrastructure sector.
David heads the Priority Projects Assessments Branch which is responsible for assessing State significant project development applications for major infrastructure projects including key road, rail, water, sewerage and port facilities, intermodals as well as health and educational facilities.
Key projects assessed by the Branch include WestConnex, Parramatta Light Rail, Sydney Metro, redevelopment of key schools and universities across the State, Moorebank Intermodals, as well as redevelopment of Westmead and other health related facilities. Many of these projects have been identified as a government priority and are linked to the goals of the Sydney Growth Plan.
David also oversees an infrastructure management team to manage, regulate and facilitate rigorous and timely review of post approval matters for major infrastructure projects.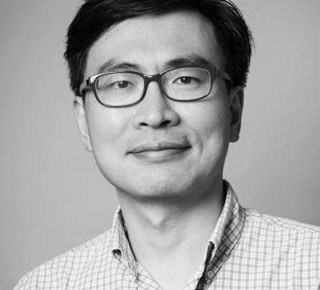 Chris Pettit
Professor of Urban Science, UNSW
Professor Chris Pettit is the inaugural Chair of Urban Science, Faculty of Built Environment, University of New South Wales (UNSW). Prof Pettit is the Director of the City Analytics Masters (MCA) Program which upskills the next generation of practitioners and policy-makers with the ability to harness the power of data-driven approaches for understanding the inherent complexity of the city. https://www.be.unsw.edu.au/degrees/postgraduate-coursework/master-of-city-analytics. Prof Pettit is also the Director of the City Analytics Lab (CAL), a dedicated space designed to support collaborative city planning and user centred design https://www.be.unsw.edu.au/content/city-analytics-lab. He is also an Associate Director of the City Futures Research Centre, which as been conducted world class urban research for over 12 year. Prof Pettit is also the Director of Smart Cities, FrontierSI and leads the Rapid Analytics Interactive Scenario Explorer (RAISE) toolkit. He is on the Board of Directors of CUPUM (Computers in Urban Planning and Urban Management) and on the international advisory board for "Geo for all" and co-founder for the OpenCitySmart – Open platform for Smart Cities initiative.
Prof Pettit's expertise is in the convergence of the fields of city planning and digital technologies including Geographical Information Sciences (GIS). He has given numerous keynote addresses at conferences around the world and has published more than 180 peer reviewed papers. For the last 25 years, he has been undertaking research and development in the use of digital planning tools to support the envisioning of future city scenarios. His research expertise also spans into applications, development and the evaluation of geographical visualization tools including, advanced spatial decision support systems and city dashboards. Prof Pettit was previously the national coordinator for the Australian Urban Research Infrastructure Network which provides access to over 4,000 city datasets across Australia. He is also the academic lead for the online What if? Scenario GIS based Planning Support System which has been applied in over 50 countries around the world https://aurin.org.au/decision-support/what-if/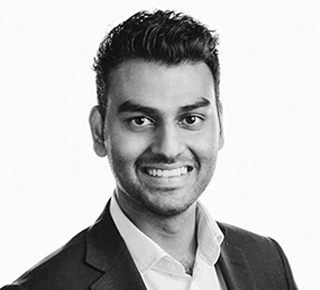 Leander Starr
Regional Sales Manager, Senior Sales Manager, PlanGrid
Leander Starr is a professional Account executive with over a decade experience, providing software solutions to the Construction industry. He has proven experience with working in the Australian Construction industry providing technical innovations to impact a company's bottom line.
Leander brings a wealth of experience to PlanGrid having worked at a leading Designing software organisation including Autodesk and most recently Callilus Cloud.
*Speakers to be confirmed