Propelling Major Projects Forward at Leading NSW Infrastructure Event
Posted On August 21, 2019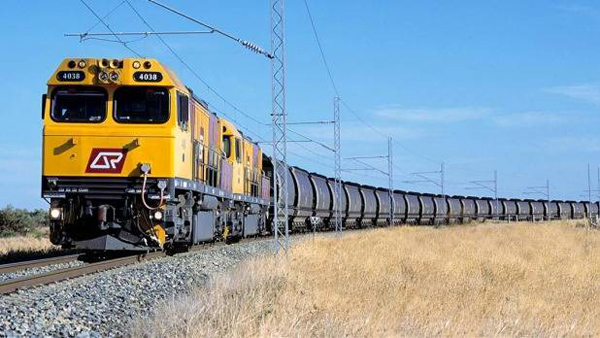 With an array of investment in infrastructure projects NSW-wide, the upcoming 11th Annual NSW Major Projects Conference is the place to be come mid-September.
NSW's largest infrastructure event allows delegates the opportunity to meet, network and hear from some of the key industry stakeholders responsible for propelling forward NSW's largest infrastructure projects.
The once-in-a-generation freight program Inland Rail will be profiled at the event by Director of Program Delivery Brad Jackson. Join Jackson for a detailed speech on the $9.3 billion program, which consists of 13 individual projects and is set to create long-term jobs while boosting regional economies not only within NSW, but Australia wide.
Sydney's ongoing Sydney Metro project also promises to create major opportunities for NSW-based infrastructure businesses. Dr Jon Lamonte, Chief Executive at Sydney Metro will present on the large-scale public transport program, providing project updates that will crystallise where the project is currently at, and how businesses can contribute to its continued growth.
Beyond rail and transport, major venue redevelopment is also on the agenda at the conference. Deidre O'Neill, Project Director of the Sydney Stadium Redevelopment is set to update conference delegates on various elements of the project, including procurement and delivery processes for potential contractors.
Contractors will also be treated to a look into the WestConnex project by Program Director Terry Chapman. Upon completion, the transformative, congestion-tackling road project will create more than 10,000 direct and indirect jobs on top of providing training, education and employment opportunities throughout construction.
A panel discussion featuring a host of infrastructure experts will attempt to tackle the tricky waters of congestion within urban NSW. Led by Associate Director - Transport Advisory at Urbis Neill Miller, names from Transport for NSW, Veitch Lister Consulting, Aurecon, and TTM Consulting will explore the capabilities and limitations of the $4 billion Urban Congestion Fund and unpack what else the state might need to tackle NSW's rapidly growing population.
Taking place on the 17th and 18th of September at the ICC – International Convention Centre Sydney, the NSW Major Projects Conference continues to act as an exclusive, engaging platform for doing business in the infrastructure sector, the right way.
About Expotrade
Expotrade is a global conference and event organizer with its head office based in Melbourne, Australia. Expotrade has delivered some of the largest, most successful B2B industry conferences and events in the areas of infrastructure, major projects, sustainability, technology & architecture.
For over 10 years, our unique blend of knowledge, experience and flexibility has accomplished an array of consistently top-quality events. Today, Expotrade events enjoy such a distinctive edge, they are amongst the best patronised in the calendar.

For more information, visit www.expotradeglobal.com