NSW Education Projects
Posted On October 24, 2017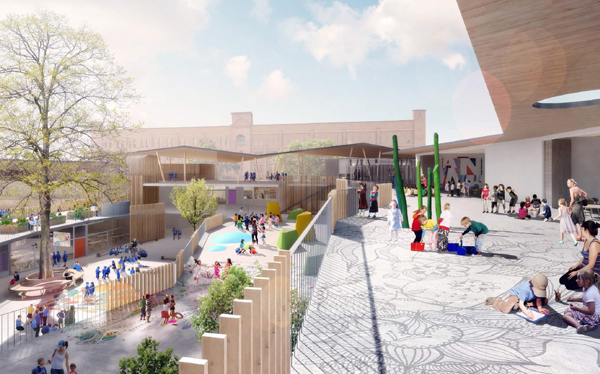 After the New South Wales' State Government announced in the 2017/18 Budget that funding worth $4.2 billion was being injected into the state's education sector, School Infrastructure NSW was subsequently created. Allocated with the task of implementing the changes outlined in the School Assets Strategic Plan (SASP), such as new classrooms, integrated technology and redeveloped social areas; the implementation unit will carry out thousands of changes to school infrastructure, both in primary and high schools, and therefore creating better environments for educative experiences.
The issue of surging enrolments, SASP, additional developments and existing school infrastructure will be discussed by Anthony Manning at the 9th Annual NSW Major Projects Conference 2017. The Conference will be hosted at the International Convention Centre – Sydney on the 14th and 15th of November this year. Manning, School Infrastructure NSW's Chief Executive Officer, will present on the issues, and SASP's proposed solutions, regarding current education infrastructure in NSW.
Additional funds for the sector and the creation of SASP is the government's response to the unprecedented population growth in NSW, which is putting pressure on the school system. The strategic plan aims to foster a modern pedagogy with smarter learning environments.
Due to be carried out over a four-year duration, SASP calls for the NSW government to commence new construction/upgrades on over 120 schools and will finish current works on 33 schools.
Each year the sector will receive an allowance of $1.6 billion to achieve these aims, equalling to $4.2 billion over the four-year period.
The 120 new or upgraded schools will enable 32,000 extra student placements, and will create 1500 new classrooms.
An example of SASP being employed is Kent Road Public School. Located in Eastwood, the school will receive 20-plus new classrooms and upgrades to the school hall, library and other amenities.
Plans for NSW's education infrastructure will be further expanded upon at the 9th Annual NSW Major Projects Conference 2017. Held on the 14th and 15th of November, at the International Convention Centre – Sydney, the event provides attendees the perfect platform to gain the most up-to-date information on NSW's major projects and network with senior-level executives.


About Expotrade
Expotrade is a global conference and event organizer with its head office based in Melbourne, Australia. Expotrade has delivered some of the largest, most successful B2B industry conferences and events in the areas of infrastructure, major projects, sustainability, technology & architecture. For almost 10 years, our unique blend of knowledge, experience and flexibility has accomplished an array of consistently top quality events. Today, Expotrade events enjoy such a distinctive edge, they are amongst the best patronised in the calendar.
For more information, visit www.expotradeglobal.com
Image source: School Infrastructure NSW