Connecting with WestConnex
Posted On September 15, 2017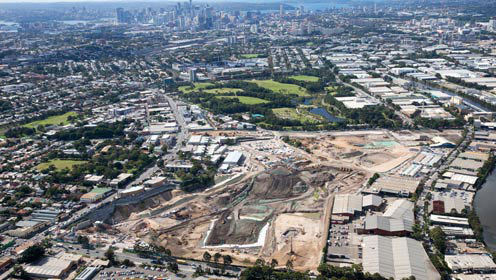 Sydney's WestConnex development is the largest transport infrastructure project within Australia to date. The $11-11.5 billion motorway is estimated to deliver $20 billion of benefits to the New South Wales' economy. The development will ultimately link the 33 kilometre distance between west and south-west Sydney with the city, airport and port.
The project is funded by the NSW Government ($1.8 billion committed), the Australian Government ($1.5 billion committed) and motorist tolling making up the bulk dollars needed. Infrastructure planners have estimated that the new M5 will double the capacity of the current East Motorway and that the M4 will ease congestion for the 170,000 drivers of trucks and cars that travel on the road every day.
Dennis Cliche, Chief Executive Officer of Sydney Motorway Corporation, will discuss the latest WestConnex project updates, plans for the M4-M5 link work, overall benefits of the project and the legacy it will leave, at the 9th Annual NSW Major Projects Conference 2017. Held at the International Convention Centre Sydney on the 14th and 15th of November, the Conference will not feature only Cliche, but also an additional 25-plus industry expert speakers.
Recently, WestConnex has had some significant developments. The newly widened M4 was opened to the public for use with one toll-free month period; forty meters below ground, the first steps of the M4 tunnel construction were also achieved and the M4-M5 tunnel plans are now awaiting government approval.
Major projects, such as WestConnex, will be further examined on the 14th and 15th of November at the 9th Annual NSW Major Projects Conference 2017, hosted at the International Convention Centre Sydney. Attracting over 250 delegates annually, the Conference will be a platform to discuss and debate on the major projects that will help shape NSW's future.
About Expotrade
Expotrade is a global conference and event organizer with its head office based in Melbourne, Australia. Expotrade has delivered some of the largest, most successful B2B industry conferences and events in the areas of infrastructure, major projects, sustainability, technology & architecture. For almost 10 years, our unique blend of knowledge, experience and flexibility has accomplished an array of consistently top quality events. Today, Expotrade events enjoy such a distinctive edge, they are amongst the best patronised in the calendar.
For more information, visit www.expotradeglobal.com
Photo Credit: City of Sydney