Sponsors and Partners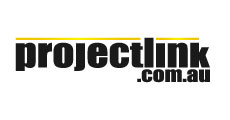 ProjectLink is one of Australia's biggest online directories for the building, road, landscaping, mining, port and railway sectors. ProjectLink offers a wide variety of building products and equipment and connects you to suppliers relevant to your industry.

At ProjectLink you are able to source projects based on project types. These include Buildings, Roads, Parks, Railways, Ports, Mining.

"Can't find the product? ProjectLink will source it for you".
For more details, please visit www.projectlink.com.au
---
TeamBinder – Bringing Teams Together on Major Projects

With more than 20 years' experience in providing online document control and collaboration services to major projects worldwide, QA Software's TeamBinder provides unparalleled control in a user friendly environment. All delivered with 24x7x365 support and service from a dedicated team.

With Best Practice built in, TeamBinder is the system of choice for projects and organisations around the world including: North America's Kiewit Corporation, Department of Transport for NSW; Sydney Motorway Corporation; Lend Lease; UGL; the Melbourne Metro Rail and Level Crossings Removal projects and Transport Main Roads Queensland.

It is the most widely used project information management solution for the infrastructure sector and is the benchmark in terms of flexibility and rigour in deploying a document control system that works the way your major project needs.

For more information, please visit www.teambinder.com

---
Tranz Logistics is a specialized transport solution provider offering project specific vehicles in "Wet and Dry" hire. We carry years of experience in the pipeline, mining, rail, energy, civil and construction sectors. Operating from a model of 'Think Safe. Act Safe. Be Safe' we believe in optimum quality of service.

Tranz Logistics, Tunnel, Rail, Road, Mining, Oil & Gas and infrastructure Specialists in designing and implementing innovative supply chain solutions, including customised fit-for-purpose equipment for the construction industry.

Our reputation within the Tunnelling, Infrastructure, Construction and Mining Resources sector has been built on strong, long-term partnerships with our valued customers. We are committed to ensuring our operations demonstrate high performance, quality, safety and value to ensure our customers' ongoing success.

For more information, please visit www.tranz.com.au

---


EDSICO is a leading Australian project management consultancy with access to global expertise. At EDSICO, we have highly qualified and professional teams who provide range of services to develop your projects from inception to delivery and commissioning. Services includes: Project Management, Project Scheduling, Project Controls, PMO, Commercial and Procurement.
For more information, please visit www.edsico.com.au
---
VAC Group have the technologies, products & capabilities to assess, locate and mitigate underground related risk associated with the design and construction of civil and infrastructure works. VAC Group are an Australian owned and operated national company that can provide a total solution to their customers needs, no matter how varied the scope of works. From initial consultation, to survey locating, non-destructive excavation, to reinstatement & soil transfer.

For more information, please visit www.vacgroup.com.au
---


Atlas is a leading provider of documentation and project delivery services to architectural, engineering and construction professionals, delivering major projects in the UK, Middle East, Hong Kong, Japan and Australia.

We offer our clients reduced project risk and increased productivity by offering a flexible, scalable and a skilled resource pool of over 300 professional staff, from our Operations Centre in Vietnam.

Atlas uses the latest technology and BIM software to seamlessly support project teams according to project and programme demands and we pride ourselves on being the best supplier to all our clients.
For more information, please visit www.atlasindustries.com
---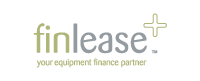 Finlease has been financing equipment in the civil works, construction and infrastructure industries for over 25 years. With more $500 million worth of equipment funded every year we have the buying power and expertise to be your long term finance partner. Finlease: "better than a bank!"
For more information, please visit www.finlease.com.au

---
PlanGrid is construction productivity software used on more than 500,000 projects around the world. It allows teams to collaborate effectively with access to an intelligent record set on any device, streamlining construction, turnover and operations.
For more information, please visit www.plangrid.com
---

Viewpoint is the technology partner of choice for global construction and capital project industries. Founded in Portland, Oregon, in 1976, with offices in the UK and Australia, Viewpoint serves over 7,000 customers in 28 countries with an integrated suite of purpose-built construction software solutions including on-premise, cloud and mobile tools.
For more information, please visit www.en-au.viewpoint.com
---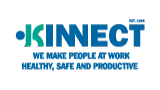 Established in 1996 as a provider of Occupational Injury Prevention, Injury Management, Medical & Training services, KINNECT is currently the #1 Privately Owned Occupational Health Company in Australia. Holding extensive experience in the delivery of services to major projects throughout Australia, KINNECT are a multi-disciplinary team of Medical and Allied Health professionals passionate about making people at work Healthy, Safe and Productive.
For more information, please visit www.kinnect.com.au
---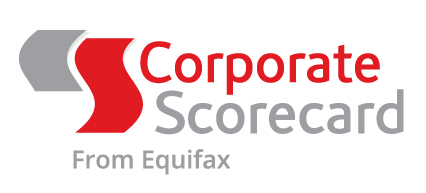 Corporate Scorecard is the leading provider of Financial Viability Services for Procurement in Australia. It employs over 30 qualified analysts, mostly Chartered Accountants or CPAs. It is regulated as a licensed Credit Rating Agency. As well as financial due diligence, it provides Supplier Integrity Analysis, Data Cleansing and Alert Services.
For more information, please visit www.corporatescorecard.com.au
---

Build Australia magazine in hard copy is published quarterly with an information driven editorial agenda. The website is the real time news source within a broader information portal that includes a video platform. An e newsletter completes the media suite and all three channels, quarterly magazine, website and e newsletter combine to deliver an information package to the construction industry at executive management level.
For more information, please visit www.buildaustralia.com.au
---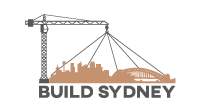 Build Sydney is an urban development news portal focusing on the Sydney Metropolitan area which is dedicated to bringing you the latest developments and updates happening in the construction, planning, transport & infrastructure industry.
For more information, please visit www.buildsydney.com
---


Roads & Civil Works Australia is a leading news resource for the Australian roads and civil engineering sectors. Roads & Civil Works is a key source for industry decision-makers, contractors, engineers and individuals in local and state government and the private sector looking to keep informed on important issues, developments, projects and innovations shaping the industry.
For more information, please visit www.roadsonline.com.au
---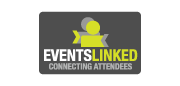 EventsLinked is an online networking facility - specifically designed for conference and seminar attendees. It allows the attendees of an event to interact with one-another, before and after the event.
For more information, please visit www.eventslinked.com