Sponsors & Partners
The Australian Steel Institute is the nation's peak body representing the entire steel supply chain from the mills right through to end users in building/construction, heavy engineering and manufacturing. It provides marketing and technical leadership to promote Australian-made steel as the preferred material to building/construction and manufacturing industries and policy advocacy to Government.
For more information, please visit www.steel.org.au
---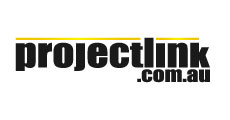 ProjectLink is one of Australia's biggest online directories for the building, road, landscaping, mining, port and railway sectors. ProjectLink offers a wide variety of building products and equipment and connects you to suppliers relevant to your industry.

At ProjectLink you are able to source projects based on project types. These include Buildings, Roads, Parks, Railways, Ports, Mining.

"Can't find the product? ProjectLink will source it for you".
For more details, please visit www.projectlink.com.au
---
TeamBinder – Bringing Teams Together on Major Projects

With more than 20 years' experience in providing online document control and collaboration services to major projects worldwide, QA Software's TeamBinder provides unparalleled control in a user friendly environment. All delivered with 24x7x365 support and service from a dedicated team.

With Best Practice built in, TeamBinder is the system of choice for projects and organisations around the world from North America's Kiewit Corporation to the Melbourne Metro Rail and Level Crossings Removal projects; Darwin's Sitzler and Halikos Group to Origin's APLNG project just several hundred kilometres off the coast of Darwin in the Bonaparte Basin.

Department of Planning, Transport and Infrastructure South Australia, Sydney Motorway Corporation and Transport Main Roads Queensland have also made it the most widely used project information management solution for the infrastructure sector - the benchmark in terms of flexibility and rigour in deploying a document control system that works the way your major project needs.

For more information, please visit www.teambinder.com
---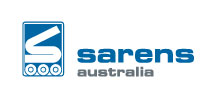 Sarens is a crane rental and heavy lifting & special transport projects company specialized in proving customized solutions for infrastructure projects with 70 bridge installations worldwide every year. With an unwavering commitment to safety, engineering creativity and operational excellence, we operate in Australia a fleet of 140 cranes and various specialized equipment focusing on accelerated bridge replacement, innovative installation technologies with in-house and onsite construction concepts of complete structures.
For more information, please visit www.sarens.com
---


Sydney Motorway Corporation (SMC) finances, delivers, operates and maintains major infrastructure solutions to support Sydney's long-term economic and population growth.

SMC's current focus is the WestConnex motorway, which is Australia's largest transport infrastructure undertaking. It comprises six individual projects to connect the communities of Sydney and deliver economic benefits.

For more information, please visit www.westconnex.com.au

---


EDSICO is a leading Australian project management consultancy with access to global expertise. At EDSICO, we have highly qualified and professional teams who provide range of services to develop your projects from inception to delivery and commissioning. Services includes: Project Management, Project Scheduling, Project Controls, PMO, Commercial and Procurement.
For more information, please visit www.edsico.com.au

---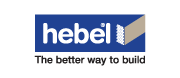 CSR Hebel is an Australian manufacturer of high performance autoclaved aerated concrete (AAC) available in panels or blocks. Hebel is strong, versatile and resilient.

Hebel Soundbarrier is a highly effective acoustic barrier system that significantly reduces noise levels from industry, freeways and rail corridors.

Hebel PowerShield is the complete fire certified and tunable acoustic solution to protect critical assets in utilities and infrastructure.

Ideal for new or retrofitted applications including:
For more information, please visit www.hebel.com.au
---
VAC Group have the technologies, products & capabilities to assess, locate and mitigate underground related risk associated with the design and construction of civil and infrastructure works. VAC Group are an Australian owned and operated national company that can provide a total solution to their customers needs, no matter how varied the scope of works. From initial consultation, to survey locating, non-destructive excavation, to reinstatement & soil transfer.

For more information, please visit www.vacgroup.com.au
---


Providing full surveying services, Land Surveys specialises in aerial, building construction, infrastructure and hydrographic surveys, land development, laser scanning and 3D modelling, mining services, and spatial data management and analysis.

Utility Mapping are a specialist consultancy focused on subsurface utility detection, 2D and 3D utility surveys, condition assessment, and non-destructive excavation of existing utility services and networks.

Working in partnership, Land Surveys and Utility Mapping deliver fully integrated utility and survey solutions to projects, significantly reducing the risk of clients working around underground assets.

For more information, please visit www.landsurveys.net.au/jv
---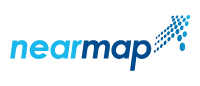 Nearmap is a truly innovative Australian company, our unique technology enables us to rapidly capture and process aerial imagery and digital elevation data, making it available online at unprecedented speed. The results of this innovation are demonstrable and proven, having been continuously deployed to capture Australia's urban and regional areas, as well as key remote infrastructure and resource industry locations since 2009.
For more information, please visit www.nearmap.com.au
---


Australasian Project Planning (AuAsPP) provides specialist Project Planning and Controls services:

Graphical Path Planning: using Netpoint®, a visual and collaborative approach to project planning

Schedule Risk Analyses: for analysing and managing time related risks on project schedules,


Time Location Schedule Reporting: visual representation of project schedules, suited to Linear Projects
For more information, please visit www.austprojplan.com.au

---

Rebuilding the Nation is an annual publication and online news site delivering in-depth coverage of local, state and federal infrastructure and transport projects and policy. Rebuilding the Nation identifies the current state and future challenges of infrastructure in Australia. Rebuilding the Nation engages key decision makers and industry leaders by reporting on current and future projects to provide an overview of Australia's infrastructure and transport sectors. Rebuilding the Nation includes interviews and insight from senior government ministers, industry perspective and editorial on rail, road, mining, urban and green infrastructure, energy, waste, aviation, NBN, communications and financing.

For more information, please visit www.rebuildingthenation.com.au
---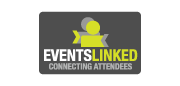 EventsLinked is an online networking facility - specifically designed for conference and seminar attendees. It allows the attendees of an event to interact with one-another, before and after the event.
For more information, please visit www.eventslinked.com